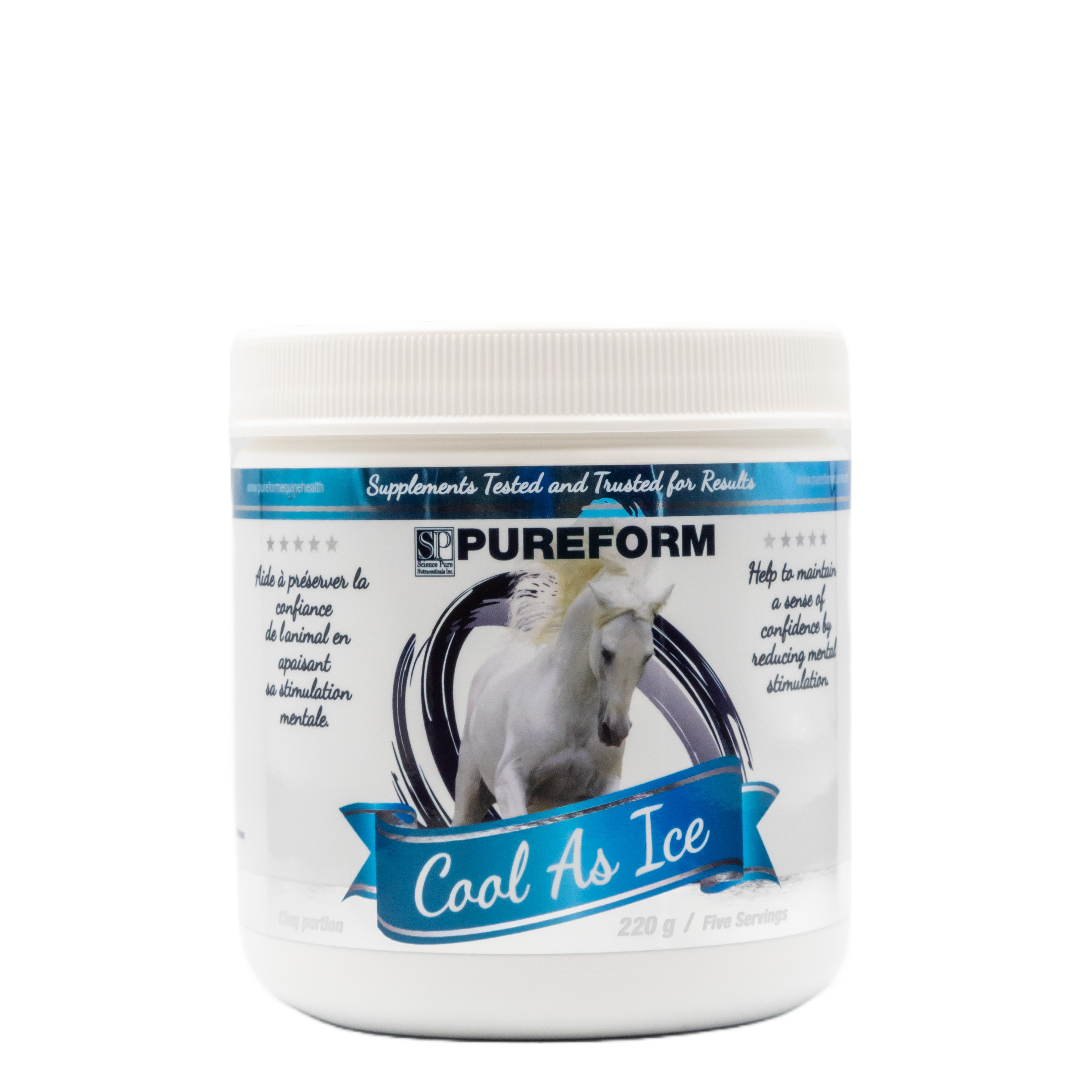 Reduce Performance Anxiety
Cool As Ice is perfect for use in a stressful environment. Ease tension and help focus on the event or race with Cool As Ice, our calming formula designed to ease stress-induced anxiety and promote a more focused state of mind through the warm-up and competition, while allowing you control and improvement. One dose last most horses 6-8 hours.
Not recommended for F.E.I tested events.
Ingredients Per Dose (44 g)
L-tryptophan: 6,000 mg / 44 g
Valerian Root Extract: 3,000 mg / 44 g
Molasses Powder: 35,000 mg / 44 g
Recommended Dose
Serving Size: 44 grams (1.55 oz) is one single serving = 1.5 scoops Mixed serving with 30 ml water, once daily. Oral Syringe 4 to 5 hours before training, racing or non tested F.E.I. competitive sport. Ensure fresh drinking water is available to the animal at all times.
NOTE: If your horse is Insulin Resistant - This formula is not recommended. Try extra Vitamin B or pure L-Tryptophan as a performance calming aid.
-------------------------------------
Health Canada Registered VHP NN.222H