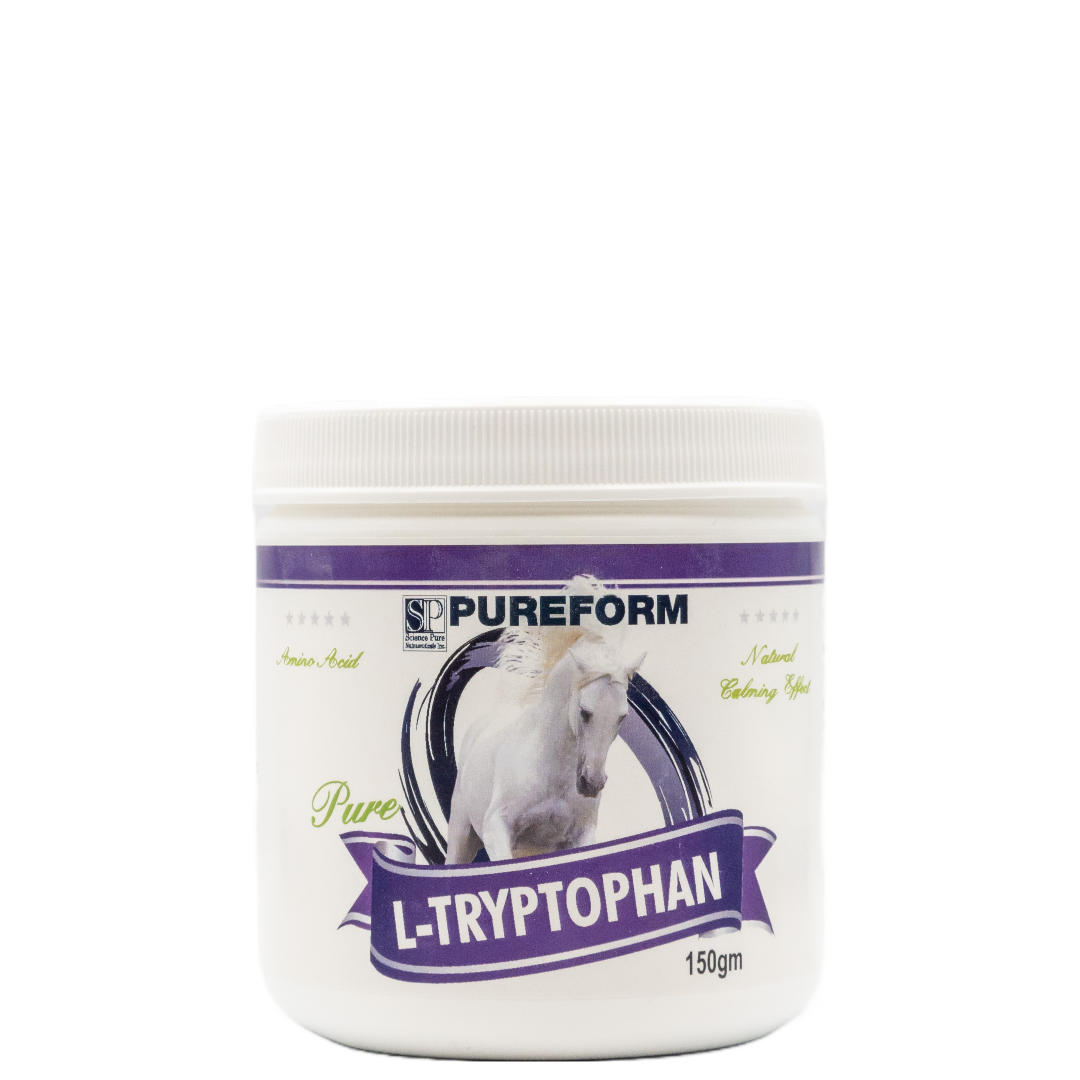 Product Uses:
Horse owners using this product should be aware that calming effectiveness will vary significantly for each horse.
Individual trial dosing for 3 days may need to be done to find your horse's effective level and may be more effective in horses with higher carbohydrate diets.
PUREFORM Pure L-Tryptophan - Guaranteed Annalysis:
1 level 5cc (teaspoon) scoop ..... 1400 mg (1.4 grams) L-Tryptophan
Serving Size:
1-2 level teaspoons daily, top dressed with meal or as directed by your veterinarian or health practitioner.