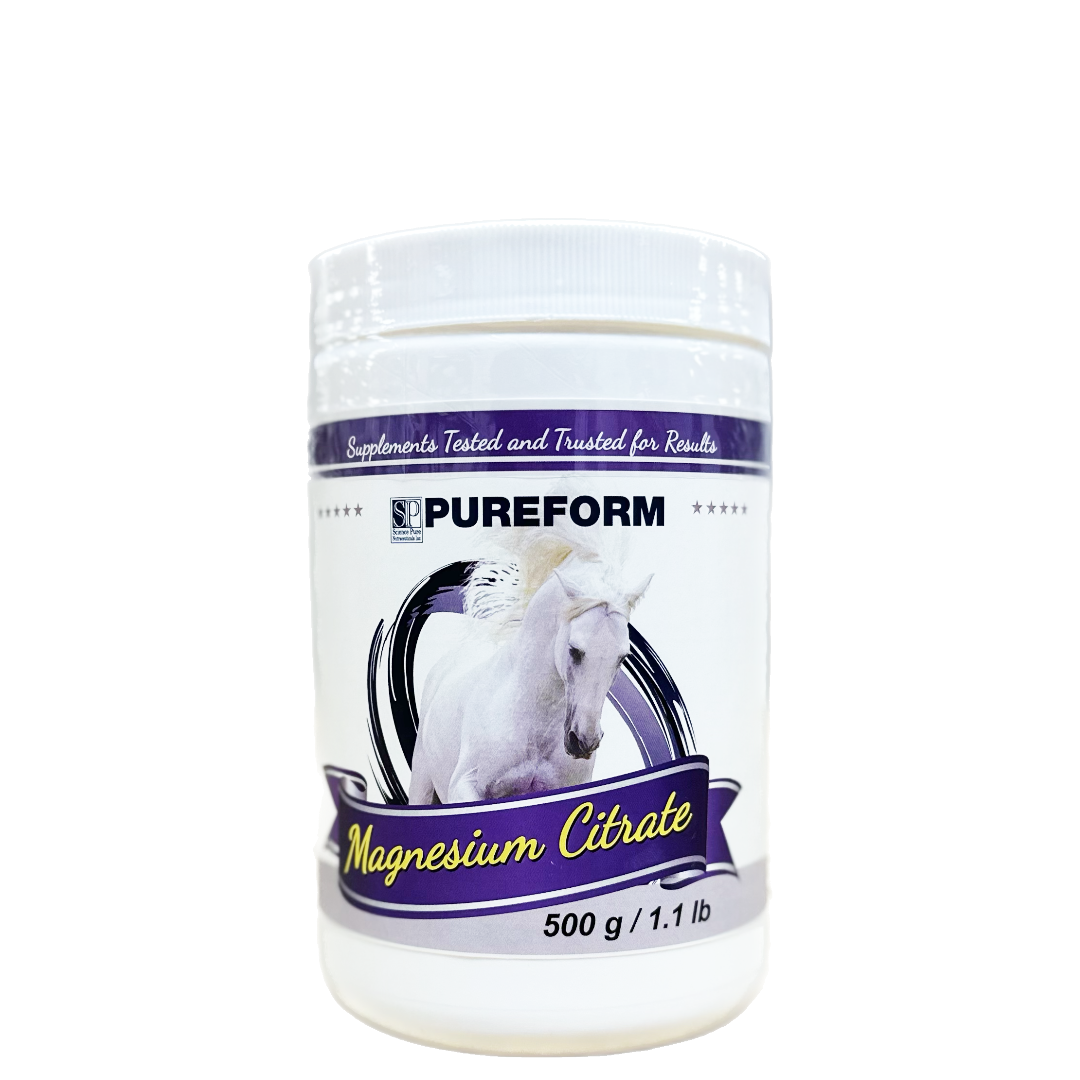 Magnesium Citrate offers a bio-available source of magnesium at a rate of 16% elemental magnesium (640 mg / 4g teaspoon).
Magnesium is very important for the function of cells, nerves, muscle, bones, and the heart. Sometimes horses lose magnesium due to poor diet, stomach ulcers, or using diuretics for a sporting event.
Supplementing with magnesium enhances the metabolism of carbohydrates, amino acids and fats. May also help calm the mind of an excitable horse. Some horses with certain metabolic or circulation issues may also benefit from extra magnesium in the diet.
Recommended serving
1 level teaspoon (5cc scoop) contains 4,000 mg (4 grams). May be combined with grain or pellet ration, once or twice daily, or as recommended by your veterinarian.
Note: If administering more than 12 grams of Magnesium Citrate per day, guarantee enough calcium and manganese is in the diet to stabilize elasticity of ligament tissue.